Artec Lantec is an exclusive representative and stocking distributor of electronic components and systems for the thriving high-tech industry in Israel, which continues to provide the world with the most advanced technological solutions across all major business sectors.
The distinguished vendors we represent in Israel are technological leaders with vast global operations. Over the years we have proven time and again that we can continually surpass their expectations in creating lucrative new channels of business for them here in Israel and elsewhere.
Companies Artec Lantec Represents in Israel:
LINE CARD
M 2 M
GEMALTO M2M (Cinterion)
WESTERN TELEMATIC Inc.
PHYTEC
LAIRD TECHNOLOGIES
Timing & Control
MAGIC XTAL
ECS
GREENRAY
AXTAL Gmbh
CRYSTEK CORP
IQD FREQUENCY PRODUCTS
ATO SOLUTION
Switches & Interconnect
CONCORD ELECTRONICS
EMI SOLUTIONS
PRECISION CENSORS
E-SWITCH
CIT RELAY & SWITCHES
ADAM TECH
Power Supplies, DC/DC, Transformers
EATON. MARTEK POWER
POWRMOD
ETAL
PAIRUI POWER
LIGHTING LINE CARD
LED, Lighting & Display Solutions
LUMINUS
I+D LED
SUNLED
INVENTRONICS
BEVERLY DISPLAY
GAGGIONE
MECHATRONIX
SHINLAND OPTICS
LEDLINK OPTICS INC.
WUXI GUANGTAI GLASS LENS CO.
MILITARY LINE CARD
Aerospace & Defense Solutions
CONCORD ELECTRONICS
EATON. MARTEK POWER
RAMI
POWRMOD
MAGIC XTAL
GREENRAY
ETAL
CRYSTEK CORP
MMWAVE TECH
A Message From Our CEO
Since the world has become so global, we see the value of global collaboration as a very significant aspect of our business nowadays. What value does this hold for you? That we are flexible enough to carry out various stages of a project anywhere that is convenient for you. For instance, we usually take care of design issues right here in Israel where we have brilliant engineers that can provide solutions in a rapid time to market. From that point manufacturing can be handled anywhere in the world, and we continue to handle distribution and provide technical support throughout all stages.
Another way we provide you with value is by really loving what we do. We enjoy the challenge of getting a new line and helping that vendor penetrate new projects, just as much as we enjoy finding the perfect technology to suit our customers' needs. We love helping small start-ups grow into huge companies, and are equally excited to learn everything there is to know about a vendor's new product. At the end of the day, we are all driven by a natural desire for progress. Artec Lantec is a place that really allows that to happen.
That is the reason why some of Israel's top decision makers have been relying on our expertise for many years now. They know we have a lot more at stake than selling a specific part to a particular company. They know that our deep familiarity with their corporate vision and heightened awareness of market trends provides us with exceptional insight to their future needs. They know that they can depend on us to look beyond the standard when hunting down the perfect part for any new feature they decide to integrate into their products.
Here at Artec Lantec, we see our personal connections as the basis for everything we do. Unlike companies that deal with thousands of customers on a daily basis, we keep our operations small and adrenaline high, to provide vendors with very specialized service and technical support that we believe they won't find anywhere else in the world.
Like a good wine, the team spirit we nurture continues to add value to the companies we do business with year after year. So if you want good old-fashioned service where we work together to achieve something greater than we can each achieve on our own, you have found the right partner in Israel.
We look forward to meeting you and showcasing your products in all the right places.
Sincerely,
Yoram Sror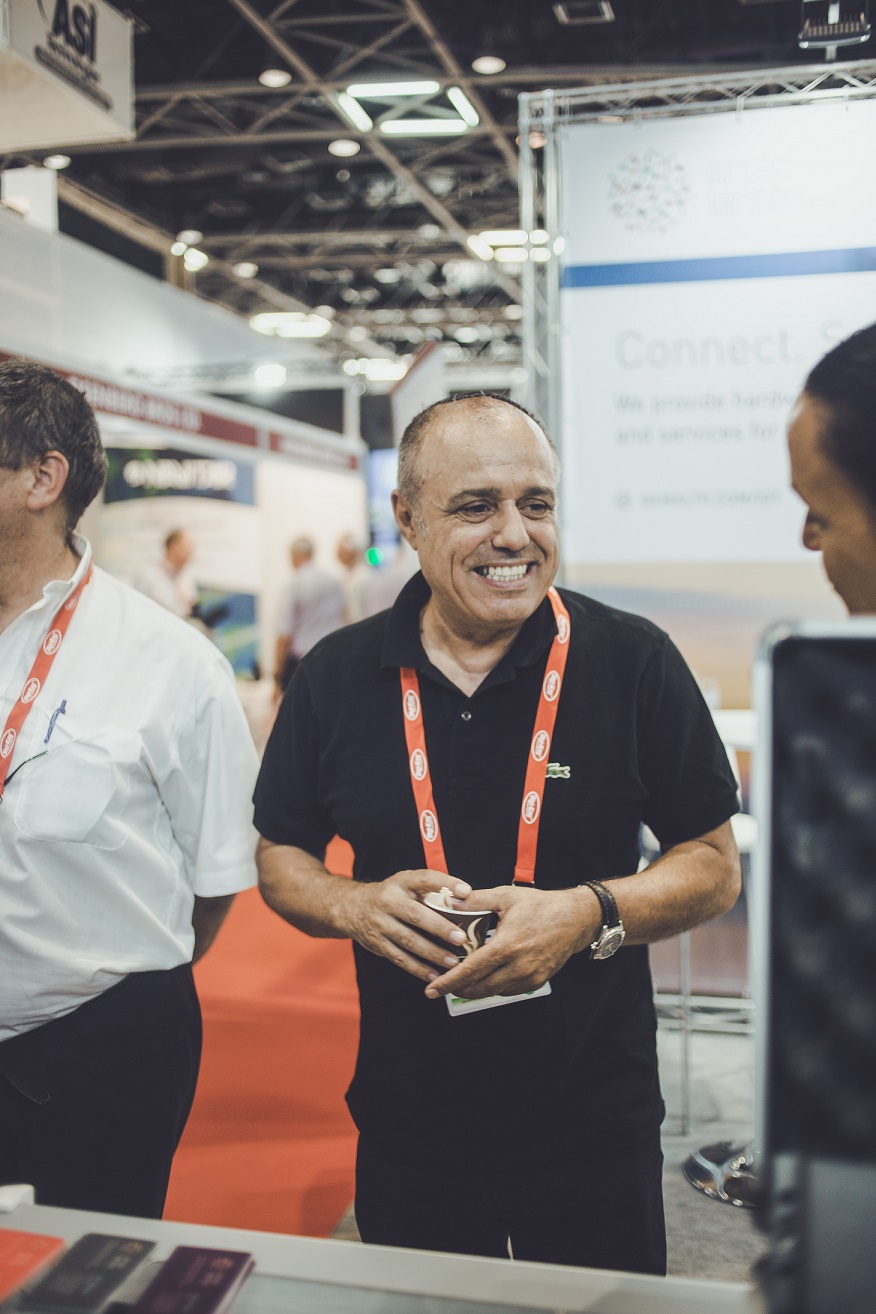 Suntsu has signed a distribution agreement with Artec Lantec, a thriving electronic components distributor in Israel with a focus on offering customer solutions from the design stage to the production since 1995. Anke Allen, Director of European Sales, commented, "Over the past 25 years Artec Lantec has become a very well-known and highly experienced electronics distributor within Israel as well as several other countries. Their focus on offering design, engineering, and development support to their customers together with our wide product range of electronic components will offer an ideal solution to

PRESS RELEASE 4-15-20 For immediate release   For more information contact Dan Beaulieu 207-649-0879 Murrietta Circuits Appoints Artec Lantec to Handle Sales in Israel Anaheim, California: Andrew Murrietta CEO and co- owner of Murrietta Circuits announced that his company Murrietta Circuits has appointed the sales firm of Arctec Lantec to handle his company's sales in Israel. Founded by industry veteran Yoram Sror in1995 Artec Lantec is a representation and consulting company as well as a relationship management firm helping overseas companies who want to promote their products in Israel. When making the announcement Mr. Murrietta said, "We

מייצרת בטריות טרמיות לשימוש צבאי ותעשייתי  VITZROMILTECH KOREA