Martek Power designs and manufactures a wide range of switching power supplies and linear power supplies. They include standard, semi-custom and custom AC-DC power supplies, DC-DC power converters, DC-AC power inverters and EMI filters for Military, Aerospace, Medical, Railway, Automotive, Computing, Data storage, Telecom, Networking, Instrumentation and Industrial applications. Our switching and linear power supplies range in output power from 1 to 50,000 watts.
For more than 30 years cultivated in the industry, PAIRUI's goal is to be your trusted power partner. Let PAIRUI show you the convenience and ease of using power supplies.
Aedon is in the market of Development and production of power systems of industrial and special purpose.
KW Systems is a new division of NPO Energy Electronics (formerly Alexander Electric Group). Our field of activity is design and manufacture of industrial power electronics. Our developments are based on long-term experience in production of secondary power sources for critical applications.
Website: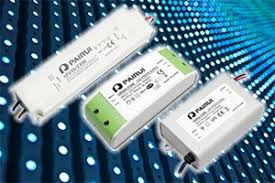 Catalog: